Career
The successful operation of our law firm is the result of the hard work of each member of our team. This is the only way we can work together and provide first-class legal services to our clients.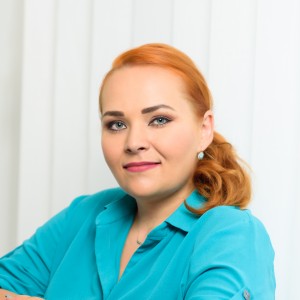 I am an attorney at law JUDr. Ing. Veronika Škodová, PhD and I represent law firm ŠKODA LEGAL s.r.o. I am among the statistically most successful restructuring administrators and also insolvency law experts in Slovakia. The law is not only work for me and my team, but also a hobby that we enjoy altogether.
Everyone in our team is different and extraordinary in something. We are a strong team with the potential to complete issues with a positive and favorable outcome. We are reliable and honest with ourselves and our clients. The most important principle for us is loyalty and seriousness.
What kind of man we are searching for position of lawyer?
You are interested in demanding, but interesting work in young and ambitious team of successful lawyers.
You are a smart, intelligent and creative person who can also work individually.
You care about your professional growth and expertise and you want study constantly, and advance in a career.
You speak fluently at least one foreign language and you are very good in legal terminology.
You are very hardworking and work under the stress is a challenge for you that helps you move ahead.
You can communicate and talk to people in a nice manner.
You have a general overview and technical skills at work.
You are a loyal person willing to share our ethical values.
What do we offer?
A pleasant working environment where you can fully develop your skills and abilities.
Professional growth thanks to cooperation with prestigious attorneys at law who are among the top in the field.
The opportunity to solve interesting cases under professional guidance and gain valuable experience.
Objective job evaluation and a fair remuneration system.